Sales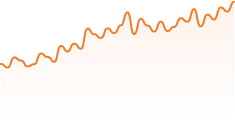 Jan
Mar
May
Jul
Sep
Nov
Dec
UNBOUND ABM
Verified Interest from Verified Accounts
After we have the parameters to narrow down the target list, we create personalized content that hits the mark. With content that generates solid engagement and high interest, we build you a stronger sales pipeline.
ABM APPROACH
The 3-Step Process to Make the ABM Magic Happen
Here's how we get high-priority prospects interested in your product
Recognizing Key
Accounts
First, we get an idea of who your high-priority key accounts are, and we determine them from our in-house data.
Tracking Lead
Behavior
Once we know the target accounts, we gain insights into their behavior and engagement with the campaigns.
Engaging & Qualifying
Leads
We amplify personalized content to engage your target accounts consisting of decision-makers across different verticals.
Clients
Trusted By Tech Industry Leaders
Testimonials
What our clients say about us
"UnboundB2B builds trust between marketing and sales by delivering high-quality leads from valued accounts. They're a trusted content syndication partner with a strong track record of ROI in our European ABM programs."

Rita Matuzic


Former, Director of Global Campaigns, Delphix

"UnboundB2B has been a consistent and reliable content syndication partner. We're impressed by their audience reach, customer service and continuous innovation."

Korry Stagnito


CEO and CRO, Retail & Hospitality Hub

"UnboundB2B delivers exceptional service and leads. They offer solutions to roadblocks and provide personalized advice to enhance lead nurturing and quality optimization. Their service is top-notch."

Liana Plotnik


Field Marketing Manager, Quadient
Case studies
Learn from our experience.
A US-based Tech Company hired UnboundB2B to conduct a BANT HQL lead generation campaign. Read on to ...

A US-based SaaS Company hired UnboundB2B's Email and Telemarketing services. After a 12-week BANT HQ...

A Tech Company hired UnboundB2B to help it boost its ROI. UnboundB2B ran a 3-month email marketing a...
Frequently asked questions
Browse through our FAQs to find answers to common account-based marketing queries. Need more information or want to discuss your requirements?
What is Account Based Marketing?
Account-Based Marketing (ABM) is a strategic approach that focuses on targeting specific individual accounts rather than a wide audience. With ABM, companies identify key accounts they want to win over and create tailored campaigns to engage them. It's all about treating each account as a market of its own. ABM involves researching and understanding the needs of the account, crafting customized messages, and delivering them through various channels. The goal is to build strong relationships, increase conversions, and ultimately drive business growth by offering personalized experiences that make accounts feel valued and understood.
Benefits of Account-Based Marketing?
Account-Based Marketing enables focused resource allocation, targeting high-value accounts for higher success rates. Personalized campaigns resonate with decision-makers, fostering engagement. ABM aligns sales and marketing, promoting collaboration and a shared goal. It nurtures long-term relationships, enhancing customer loyalty. ABM provides measurable metrics, ensuring effective marketing impact assessment. Ultimately, it drives revenue growth and maximizes ROI by concentrating efforts on the most significant accounts.
How does Marketing Automation work in ABM?
Marketing automation simplifies and improves Account-Based Marketing (ABM) by automating repetitive tasks and enabling personalized interactions at scale. It tracks and analyzes account behavior, allowing for timely and relevant content delivery. With automation, marketers can trigger automated responses, nurture leads, and deliver targeted messages based on account activity. It facilitates seamless coordination between marketing and sales teams, ensuring alignment throughout the ABM process. Marketing automation empowers ABM strategies by efficiently delivering personalized experiences and optimizing engagement with target accounts.
How does ABM accelerate sales pipeline growth?
ABM accelerates sales pipeline growth by focusing on high-value accounts and personalized engagement. It identifies the most promising leads, increasing efficiency. Personalized campaigns resonate with decision-makers, driving faster progression through the pipeline. ABM aligns sales and marketing teams, promoting collaboration for revenue growth. Building strong relationships with key accounts fosters trust and higher conversion rates. Tailored experiences address specific pain points, expediting the sales process and driving pipeline growth. ABM's targeted approach ensures a more efficient and effective sales journey, resulting in faster pipeline growth and increased revenue.
What is a buyer persona?
A buyer persona is a detailed profile of your ideal customer based on research and data. It includes information about their demographics, behaviors, goals, challenges, and motivations. Creating a buyer persona helps you understand and connect with your target audience on a deeper level. By knowing who your customers are, you can customize your marketing strategies, messages, and products to meet their specific needs and preferences. A buyer persona serves as a guide, enabling you to attract and engage the right customers, ultimately driving better results and building stronger relationships.
Start the Activation of Your Dream Leads Today
That'll make you one of 100+ successful companies, already growing with UnboundB2B